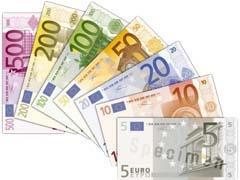 INDIA: Kolkata Metro Rail Corp has awarded a Rs9·1bn contract for civil works on the Subhas Sarobar - Central underground section of the East-West metro line to ITD Cementation, a local subsidiary of Italian-Thai Development Public Co Ltd. The running tunnels will be constructed using tunnel boring machines and the stations built using a top-down approach.
The 13·8 km East-West line will run from Salt Lake Sector V to Howrah Maidan, with an 8 km six-station underground stretch including the crossing beneath the Hooghly River.
KMRC has already awarded contracts to construct the 5·8 km elevated section to Gammon India and the six elevated stations to Simplex. Five bidders have been shortlisted to build the remaining underground section from Central to Howrah Maidan.
KMRC is a joint venture between the West Bengal government and the national Ministry for Urban Development. The Rs48·7bn project will be financed partly by central government (Rs11·7bn) and West Bengal (Rs14·5bn), with the remainder lent by JICA.
The Salt Lake Sector V - Sealdah section is expected to open by October 2013, with the whole line operational by December 2014.