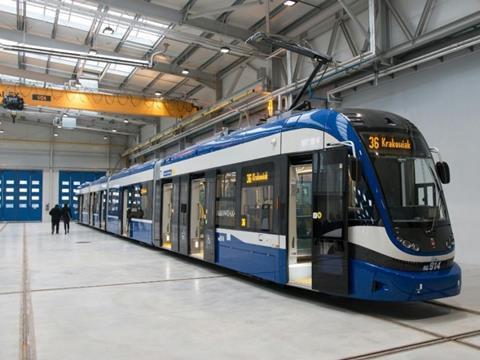 POLAND: Mayor Jacek Majchrowski officially inaugurated a new building for maintenance and repairs in the Podgórze tram depot in Kraków on January 4.
The inauguration coincided with the presentation of the last Krakowiak tram, which arrived in December. At 42·8 m long, the 36 trams supplied by Pesa are the longest in Poland, and so could not be serviced at the old facility.
The 2 187 m2 building includes painting and sand blasting chambers, a roof crane capable of lifting up to 10 t, and a shunter able to pulling trams weighing up to 200 t. There is also a washing plant that uses collected rainwater.
Construction of the building began in 2014 following the demolition of the old building in July that year. The total cost was 18m złoty.