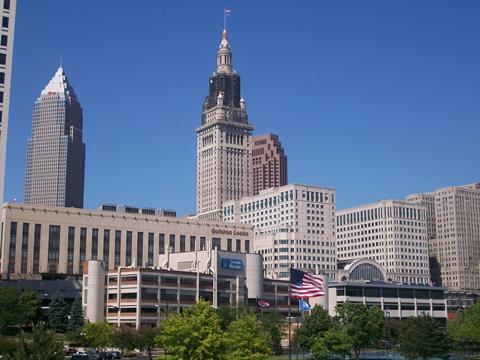 USA: The Greater Cleveland Regional Transit Authority board has approved the selection of Siemens Mobility for a contract to replace its light rail vehicle fleet.
Fleet renewal will be a 'historic moment in RTA's history that will usher in a new era of mobility for rail transportation in Greater Cleveland', said GCRTA board President, Rev Charles P Lucas on April 18.
RTA currently has a fleet of 34 Breda LRVs operating on the Blue, Green and Waterfront lines. The planned framework contract with Siemens Mobility would cover up to 60 Type S200 LRVs, with a firm order for an initial 24.
The high-floor LRVs will be similar to cars currently used by Calgary Transit, with doors at two heights for high and low level platforms, an infotainment system, ice cutter pantographs, 52 seats, four wheelchair areas and two bicycle racks.
The cabs will have dedicated HVAC, heated windows and enhanced visibility.
The fleet replacement programme currently has a budget of $393m, including rolling stock, infrastructure modifications, testing, training, field support, spare parts and tools. This is being funded by the Federal Transportation Administration, Ohio Department of Transportation, Northeast Ohio Areawide Co-ordinating Agency and Greater Cleveland RTA.
Securing further funding would enable orders for additional cars to be confirmed.
Through running from the light rail line onto the Red Line metro route is also envisaged. 'These railcars provide us with opportunities for new service alignments that will completely enhance our customers' riding experience', said GCRTA Chief Operating Officer Dr Floun'say Caver. 'Imagine the ability to take a train directly from the Green Road station to Cleveland Hopkins International Airport station without having to switch trains at Tower City.'