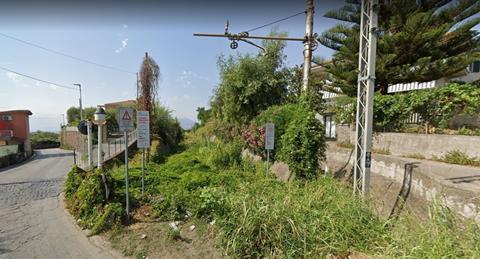 ITALY: Local municipalities have agreed to develop a 4 km light rail line to connect Gragnano with the terminus of Trenitalia's Napoli suburban service at Castellammare di Stabia, east of Sorrento.
Costed at €33m, the project would make use of a disused railway alignment, which was originally built in 1885 to serve the local pasta industry but closed to passengers in 2010. The promoters envisage that the line could be reactivated by the end of 2024, serving four intermediate stops; it would be operated using either electric or electro-diesel vehicles.
Longer term proposals envisage that the light rail services could be extended northwards along RFI's electrified branch from Castellammare di Stabia to Rovigliano and Torre Annunziata, which parallels the Amalfi coast. This would take the route to 12 km.