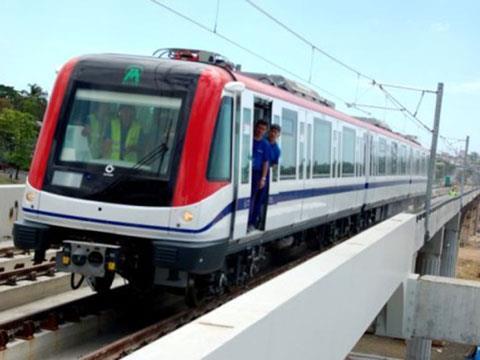 PERU: Alstom has been awarded a €130m contract to supply 19 five-car Metropolis trainsets to operating concessionaire Tren Lima – Línea 1 for the Tren Eléctrico metro project in Lima.

Proinversión, an agency promoting private investment in Peru, awarded a 30-year concession for the operation and maintenance of Line 1 to the Tren Lima – Línea 1 consortium of Graña y Montero SA in March. The first trainset will be delivered in late 2012, and is due to be commissioned in 2013.

The initial 9·8 km section of the route linking Villa El Salvador and Atocongo, which has been running intermittently since 2002, is currently being extended by 12·3 km to Avenida Grau. Opening of the new section is envisaged in July this year.

A further 12·4 km extension to San Juan de Lurigancho is also planned. This would take the line to 34·5 km long with 26 stations, requiring 24 trains. The existing fleet of 32 cars — configured as five six-car trains plus two spare cars — is currently being renovated by supplier AnsaldoBreda.

Alstom will design and produce the Metropolis trainsets in Europe. They will have wide doors, continuous low floor, extra-wide seats and through-gangways to facilitate passenger access and flow through the vehicles. The interior design will favour natural light and information displays will be fitted to enhance passenger safety and comfort.

The expanded metro line is expected to alleviate transport problems in Lima, which now has around 10 million inhabitants. A seven-line urban rail network is ultimately envisaged in the city's mass transit master plan, with the first four lines to be completed by 2025.