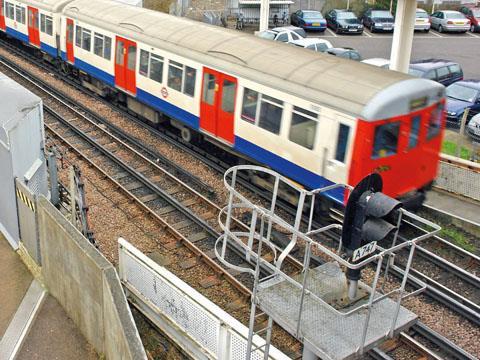 UK: London Underground issued invitations to tender to prequalified bidders for the contract to resignal the Sub-Surface Lines on July 16. Responses are due by December 18.
Following the collapse of Metronet in 2007, LU decided to cancel the original order placed with Westinghouse Rail Systems. According to Richard Parry, interim Managing Director of LU, 'The original contract …. was overpriced and incompatible with other signalling systems on the Tube network. By re-tendering, we have saved London's fare and taxpayers millions of pounds.'
The contract, which is described by LU as 'the single biggest piece of work on the Tube', relates to the resignalling programme for the Circle, District, Hammersmith & City, and Metropolitan lines. Coupled with the introduction of a fleet of 191 air-conditioned walk-through trains supplied by Bombardier, the signalling upgrade is expected to increase SSL capacity by nearly 50%. According to LU, the Sub-Surface Lines have around 300 km of track and comprise about 40% of its network.