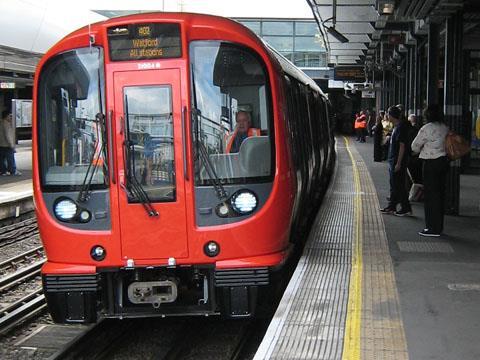 UK: Transport for London confirmed a revised budget and timescale for the ongoing programme to modernise London Underground's District, Circle Metropolitan and Hammersmith & City lines on March 24.
LU and sole bidder Thales are now in the final stages of negotiating a major contract to resignal the four lines, which carry 1·3 million passengers/day. TfL describes this as 'one of the most complex signalling projects in the world with more complex junctions than most other metros'.
The deal with Thales would replace a contract with Bombardier which TfL awarded in June 2011 but terminated in December 2013. According to TfL, the 'complex nature of the railway meant that Bombardier's signalling modernisation programme was simply not progressing and there was no guarantee it would have worked'. The contract with Bombardier had itself replaced a previous contract awarded by Metronet to Invensys under the London Underground public-private partnership.
The overall budget for modernisation of the four lines is now £5·54bn, a 30% increase on the original budget of £4·26bn. This includes the ongoing delivery of 191 Bombardier S-Stock trainsets, as well as platform lengthening and track and depot upgrading. TfL said the revised budget reflects 'a more realistic price for the new signalling contract, a longer overall programme, and additional infrastructure works and costs identified as necessary to the modernisation'.
TfL said that although the new contract with Thales would be more expensive than the £354m deal with Bombardier, it has a 'firm expectation' that the final price would be 'in line with, or below', the cost per km of the recent Northern Line resignalling. This would be 'much lower' than the Jubilee Line and Victoria Line modernisations which were 'delivered under the flawed public-private partnership arrangements'.
The completion date for the Sub-Surface Lines upgrade has been put back from the original target of December 31 2018. Signalling work is expected to restart later this year, with the first stages to be completed on the Circle Line from 2021 and across the four lines in 2022. This would allow services to be stepped up from 24 to 30 trains/h in the central sections.
LU would then move on to buying new trains and control systems for the Piccadilly, Central, Bakerloo and Waterloo & City deep-level tube lines.