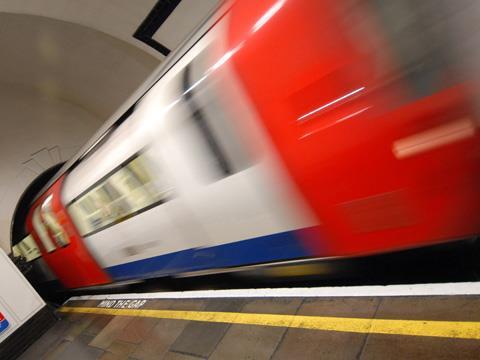 UK: Four bidders have been shortlisted to undertake 'one of London Underground's biggest and most complex projects', LU announced on April 24, a package of works to increase capacity at Bank station including a new southbound running tunnel for the Northern Line. The prequalified bidders are:
• BFK Joint Venture (BAM Nuttall, Ferrovial SA, Kier);
• CVC JV (Costain, Vinci Grands Projets, Vinci Construction);
• Dragados SA;
• MBA JV (Morgan Sindall, Balfour Beatty, Alpine Bemo Tunnelling).
Work to be completed by 2021 at what is currently LU's fourth-busiest interchange, used by 96 000 passengers during the morning peak, includes a new ticket hall in King William Street providing lift access to the Northern Line and the Docklands Light Railway. Hoping to award a contract by July 2013, LU says that 'the four strong bidding groups will be able to use their significant global infrastructure experience at Bank'.
'We are using the new Innovative Contractor Engagement procurement process for the first time with this project', said LU Capital Programmes Director David Waboso. 'This process should improve our relationship with the contractor market and get the benefits of early contractor involvement while developing major design and build contracts.'
Under ICE, procurement now enters the structured dialogue phase where bidders present proposals against a requirements statement produced by LU. Any 'intellectual capital' produced by bidders will be protected by LU, which says that this stage will also include 'discussions on commercial aspects' such as optimising risk share and payment incentivisation.
A revised requirements statement incorporating 'innovative ideas' generated during these discussions will then be produced for the invitation to tender phase. By using ICE, LU says it is looking to deliver '10% to 20% increased value' on the Bank capacity enhancement.