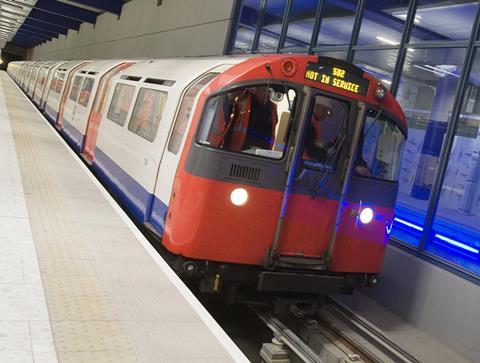 UK: Transport for London is to take the management of maintenance on London Underground's Jubilee, Northern and Piccadilly lines in-house when the current contract with Amey ends in late 2017, Mayor of London Sadiq Khan announced on August 24.
The contract with Amey is a legacy of the former public-private partnership deals for maintenance of the London Underground infrastructure. Under the PPP, infrastructure on the JNP lines was managed by the Tube Lines consortium of Amey and Bechtel. In 2010 TfL bought the shares in Tube Lines for £310m, making it a wholly-owned subsidiary. As part of this deal, Amey continued to manage the delivery of maintenance services under a 7½ year agreement which ends in 2017.
Maintenance on the rest of the London Underground network has been undertaken in-house since the demise of PPP concessionaire Metronet in 2007. The Mayor's office said bringing maintenance of the JNP lines in-house at 'the earliest possible point the contract allows' was expected to save at least £80m in 'expensive management fees' over the next decade.
London Underground Managing Director Mark Wild said TfL would be 'working closely with Amey over the next 18 months to ensure a smooth transition'.
A spokesperson for Amey told Railway Gazette the company was 'extremely proud to have delivered more than £500m in savings for TfL during this time, in addition to a number of significant improvements, such as reducing passenger delays by 70%, improving signal reliability by 56%, train reliability by 441% and improving track quality to the highest levels seen on the Underground. We understand LU's strategic business decision to bring all maintenance work in-house and we will be working closely with the team to ensure a smooth transition.'
Khan said 'I have asked TfL to carry out a root-and-branch review of all its business operations, and the decision to bring underground maintenance work in-house will save tens of millions of pounds to invest in our transport network and pay for my freeze in TfL fares'.
He said London Underground 'already has experience running successful maintenance operations in-house, and we're making the changes as soon as the contract allows. I want TfL to be the best in the world while staying in public control.'