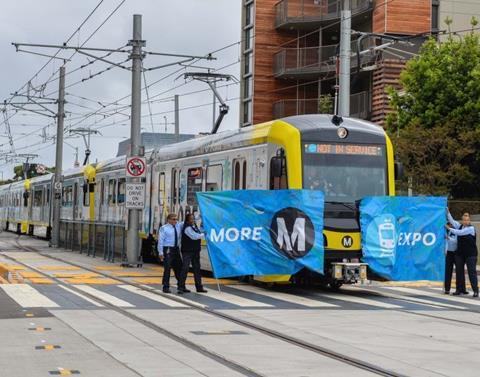 USA: Phase 2 of the Expo Line in Los Angeles opened on May 20, bringing light rail to Downtown Santa Monica. The 10·6 km extension has four at-grade and three elevated stops and cost $1·5bn to build.
Services run every 12 min and offer a 48 min journey between Santa Monica and downtown Los Angeles. There are three park-and-ride sites on the route.
The 13·8 km Expo Line Phase 1 opened in 2012 with 12 stops including two shared with the Blue Line. Los Angeles County Metropolitan Transportation Authority expects ridership on the Expo Line to reach 64 000 passengers/day by 2030.