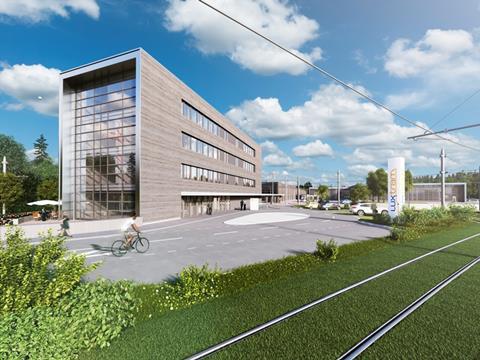 LUXEMBOURG: Project promoter LuxTram has selected CAF to supply a fleet of 21 trams for the line under development in the city of Luxembourg for €83m.
The trams would have a capacity of 450 passengers and would be equipped for catenary-free operation, which is envisaged between Pont Rouge and the main line station.
The rolling stock tender was called in October. CAF beat bids from Alstom and Stadler. The first vehicles are due to be delivered in early 2017, in time for the planned start of operations in the second half of that year.
Tracklaying on the first phase from the main station to Circuit de la Foire in Kirchberg is expected to begin early next year. The cost of the project is expected to be €345·78m, of which two-thirds will come from the central government and one-third from the city council.