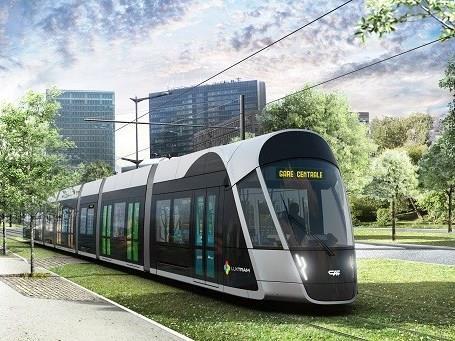 LUXEMBOURG: Project promoter Luxtram has awarded a consortium of Transdev, Transamo and Nantes public transport operator Semitan a three-year contract for operation assistance of the future light rail line in the city of Luxembourg.
The first section, between Pont Rouge and Luxexpo, is planned to open in September 2017, with the rest of the line following in 2020-21. When complete, the line would be 16·2 km long with 15 stops. Ridership is estimated to be 40 000 passengers a day.
In May Luxtram selected CAF to supply 21 trams. As the 3·6 km between Pont Rouge and the main line station is envisaged to have no catenary, the trams will be equipped to operate using CAF's ACR Freedrive ground-level charging system on this section.