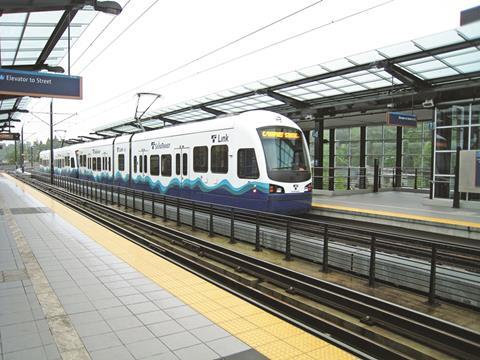 USA: Sound Transit approved the final design contract for the Lynnwood Link light rail extension in Seattle on April 11. The $73·7m contract is to be awarded to the HNTB Jacobs Trusted Design Partners joint venture.
The 13·6 km route from Northgate to Lynnwood would form a northern extension of the Northgate Link, which is under construction and scheduled to open in 2021. There would be four stops with around 1 500 park-and-ride spaces. Ridership is estimated to be 63 000 to 74 000 passengers per weekday by 2035.
The Lynwood Link is expected to receive up to $1·2bn from the Federal Transit Administration's New Starts programme. In addition to the estimated construction cost of $1·5bn to $1·7bn, Sound Transit intends to purchase 34 light rail vehicles and build a maintenance depot, which would bring the total cost to around $2·3bn.
A budget for the project is to be finalised in 2017, with construction due to begin the following year for commissioning in 2023.