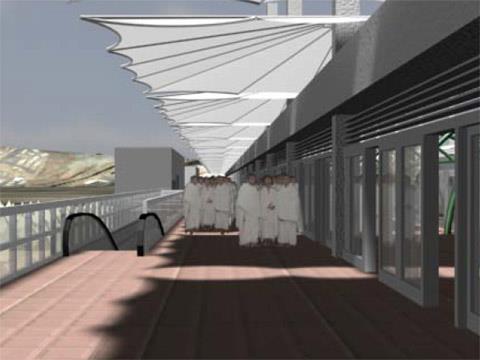 SAUDI ARABIA: Thales is to supply Seltrac Communications-Based Train Control, an operations control centre, CCTV, SCADA and passenger information systems for the Al Mashaaer Al Mugaddassah Metro in Makkah under a contract announced on June 24.
The €130m contract was awarded by China Railway Construction Corp, which is responsible for infrastructure construction and systems integration under a 6·7bn riyal contract signed in February 2008.
Further contracts have been awarded recently. Westinghouse Platform Screen Doors will supply the PSDs, Siemens will provide the power supply, and Lloyds Register has been appointed as safety assessor. Systra will supervise the civil work whilst WS Atkins is responsible for electrical and mechanical systems and project management.
The 18·1 km elevated metro will transport pilgrims to holy sites in Arafat, Muzdalifa and Mena during the Hajj, reducing congestion caused by buses and cars. The line will also carry Umrah pilgrims throughout the year. Each site will have three stations.
On April 4 CNR Changchun Railway Vehicles was awarded a contract to supply 17 Type A 12-car metro trainsets. Each set will have eight motor and four trailer cars, all with aluminium bodies. The first set will be delivered in April 2010 and the last by the end of 2010.
The metro will open in time for the November 2010 Hajj, operating at 35% capacity initially with automatic train protection to assist manual driving. A member of staff will be retained onboard once driverless operation is introduced in mid-2011, when the metro will reach its full capacity of 72 000 passengers/direction/h in time for the 2011 Hajj.
The line may be extended later to Al Haram and is the first of a proposed five-line network which would connect the area to Jeddah airport and the planned national rail network.
Read about the Al Mashaaer Al Mugaddassah Metro in full in the September 2009 issue of Metro Report International.