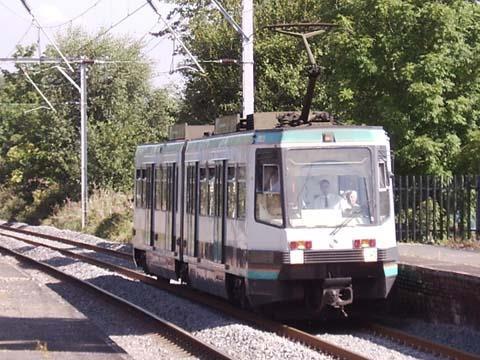 UK: Voters in the 10 boroughs of Greater Manchester have voted to reject the plans for transport investment outlined in the Association of Greater Manchester Authorities' application for funding from the government's Transport Innovation Fund.
The £2·8bn TIF submission would have paved the way for Phase 3B of the expansion of the Metrolink light rail network. This would have taken trams to Manchester Airport via Wythenshawe, and completed a series of extensions begun under Phase 3A.
Construction work on Phase 3A is already under way. The existing suburban railway from Manchester to Rochdale via Oldham is to be converted to light rail operation, but plans to build routes off the present alignment to serve Oldham and Rochdale town centres formed part of the rejected package. Similarly, a branch from Trafford Bar to Chorlton is under construction, but plans to extend it to East Didsbury are now in doubt.
The TIF submission was intended to be partly funded by a peak-time congestion charge, to be introduced from 2013. Approval of the package, which included a raft of other improvements to local bus and rail services, was required by voters in seven of the Greater Manchester boroughs, but an overall turnout of 53·2% across the region resulted in a 'no' vote in all 10 local authority areas.
'The referendum has given a very clear outcome. Investment in public transport in Manchester will remain a priority for the council', said Sir Richard Leese, leader of Manchester City Council, in response to the result.