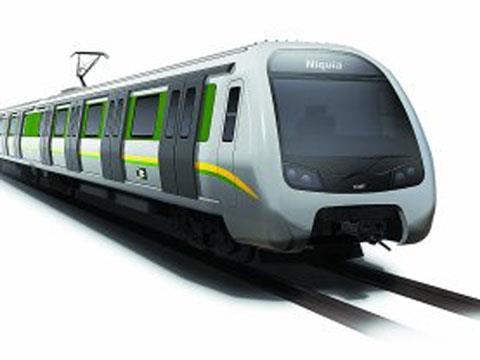 COLOMBIA: Spanish train builder CAF has been awarded a contract to supply 12 three-car trains for the Medellín metro.
The 211bn peso order announced on December 2 is being funded by the metro together with loans from the Bogotá, Occidente and AV Villas banks. A further 57bn pesos will be spent on related works.
The 69 m trains will be similar to the existing fleet of 42 trains, with a maximum capacity of 1 145 passengers. Deliveries will start in 18 months and be completed within 24 months.
The trains are needed to increase service frequency, facilitate planned maintenance and meet future demand, in particular from the southern extension of Line A to Ancón Sur.
Medellín's metro network currently consists of two lines totalling 28·8 km with 25 stations. A western extension of Line B and a tramway along Highway 80 are also envisaged in the metro's 2020 master plan.