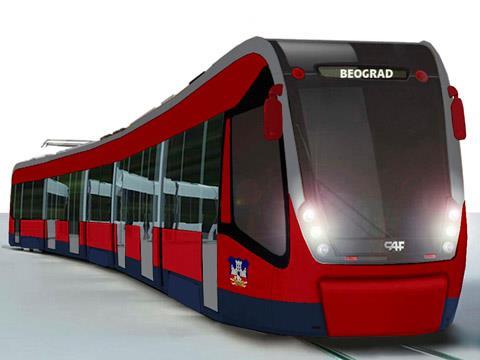 SERBIA: The city of Beograd signed a €70m contract for 30 CAF Urbos trams on November 3. The purchase will be financed using city funds and a €20m loan from the European Investment Bank.

The 100% low-floor unidirectional trams will have five sections, supported on two motor bogies and a trailer bogie, and a single driver's cab. The metre-gauge cars will be 33 m long and 2 300 mm wide, with six doors and capacity for 242 passengers.
CAF's offer was selected in preference to a lower bid from Croatian supplier Končar. The first tram is scheduled to arrive in two years, with deliveries expected to be completed within three years.

EBRD is currently considering providing a €25m loan towards an €88·5m project to modernise suburban railways in greater Beograd.