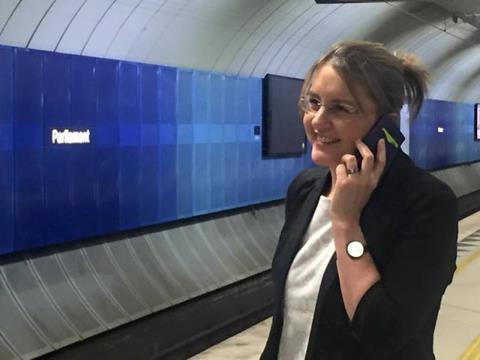 AUSTRALIA: Victoria Minister for Public Transport Jacinta Allan announced on October 15 that 3G mobile coverage had gone live in the City Loop tunnels under the centre of Melbourne.
Victoria rail asset owner VicTrack has undertaken the work in co-operation with telecoms operators Optus, Telstra and Vodafone Hutchison Australia. Funding came from the Victoria government's A$152m spent on the Digital Train Radio System project.
Passengers will be able to use data and voice coverage in 12 track-km of tunnels. The installed carrier equipment uses common antennae infrastructure with the Digital Train Radio System, including 10·5 km of leaky feeder cables, 22 in-tunnel directional antennas and 12 repeater sites.
The second phase of the project, due to be completed in late 2016, would upgrade the coverage to 4G.