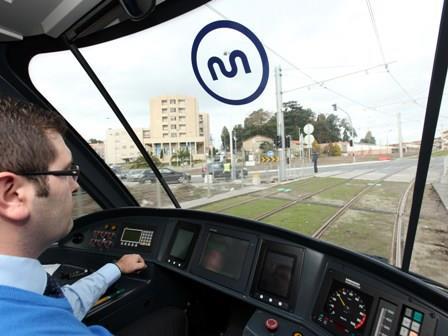 PORTUGAL: According to the annual report and accounts approved by shareholders at their annual general meeting on May 30, Metro do Porto SA covered 105⋅9% of operating costs from receipts in 2015, the first time that it has made a surplus since operations began in 2002.
The surplus of €2⋅3m recorded in 2015 is 'virtually unprecedented' for a European public transport operator, says Metro do Porto, driven by a 1⋅4% year-on-year increase in traffic which set a new record of 57⋅7 million passenger-journeys. Fares income in 2015 also set a new record of €40⋅9m, up 3⋅3% on the year before.
In addition, Metro do Porto highlights operating costs which were down 11⋅6% year-on-year at €38⋅7m. The 67 km network now comprises six lines, operated with a fleet of 102 light rail vehicles.
The Portuguese government is the majority shareholder in Metro do Porto SA, holding 40% of the company, with 39⋅9% owned by the greater Porto authority. Porto bus operator STCP holds 16⋅7% and national passenger rail operator CP 3⋅3%.