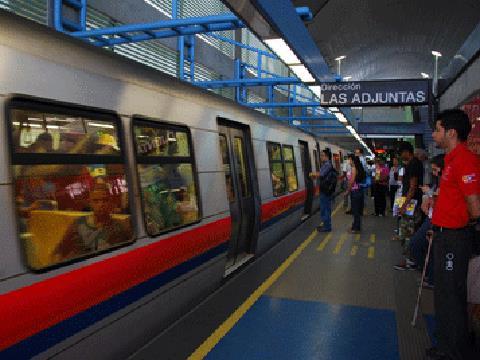 VENEZUELA: The Consorcio Linea 2 consortium of civil engineering firms Odebrecht and Vinccler has awarded the Grupo de Empresas consortium of Alstom (61%), Colas Rail (22%) and Thales Transportation Systems (17%) a €530m contract to supply railway systems and rolling stock for the second phase of Metro Los Teques.
Built to link the city of Los Teques with the capital to the northwest, Line 1 opened in November 2006 and runs 9·5 km from the Metro de Caracas Line 2 terminus at Las Adjuntas to Alí Primera with no intermediate stations.
The second phase will continue Metro Los Teques 12 km through central Los Teques to San Antonio as Line 2, adding six more stations. Work is expected to begin by the end of October for opening in October 2015.
The deal was announced in late October, with consortium leader Alstom saying its €325m share includes the supply of 22 six-car Metropolis metro trainsets, electrification and signalling. Colas Rail said its €96m share and includes tracklaying, auxiliary and emergency power supplies and fire detection systems.
A third phase is planned, with Line 3 running 18·5 km from San Antonio to La Rinconada on Caracas Line 3, with five stations.