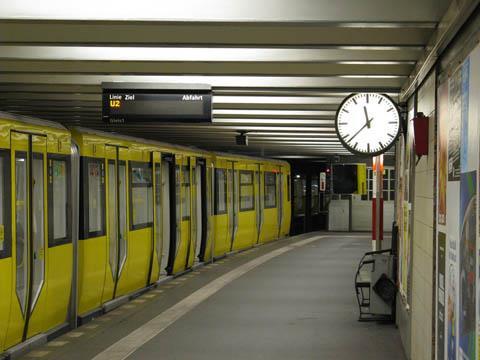 GERMAN: Berlin transport operator BVG has awarded Goldschmidt a contract to supply a track condition monitoring vehicle to support corrective and preventive maintenance on the city's U-Bahn network.
The loco-hauled vehicle to supplied by Goldschmidt subsidiary PLR Prüftechnik Linke & Rühe in 2025 will use an ultrasonic system to detect and evaluate fractures, cracks and other irregularities inside the rails and eddy current testing to monitor surface cracks.
There will be a geometry measurement system for gauge and longitudinal and transverse profiles, and a video inspection system for the detection of sleeper and rail fastening defects.
'The inspection vehicle for BVG will be the first vehicle of its kind for a local public transport company that records the condition of the infrastructure so comprehensively, all on just one vehicle', said Stefan Damm, Head of Inspection Solutions for the Goldschmidt Group. 'Results are analysed with support of artificial intelligence and documented automatically.'
Goldschmidt Group CEO Dr Georg Friberg said the order validates the company's strategy of offering inspection services from a single source and vehicles of various sizes to meet individual customer requirements.