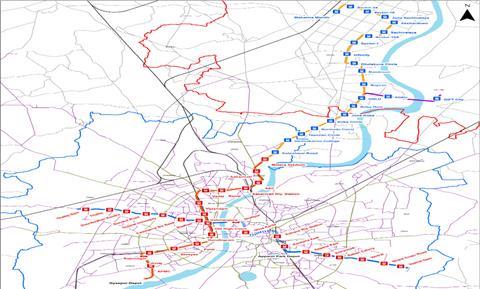 INDIA: Gujarat Metro Rail Corp has awarded two contracts to a consortium of Siemens Mobility and state-owned project company Rail Vikas Nigam Ltd for the supply of electrification equipment and project management on Ahmedabad Metro Phase 2 and Surat Metro Phase 1.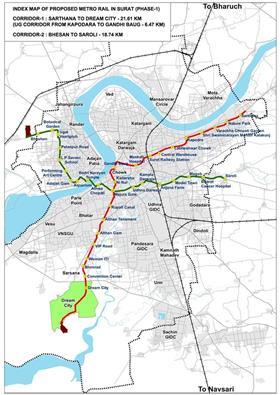 Siemens Mobility's share of the contracts announced on April 20 is valued €75m. The company had previously been selected to supply 750 V DC third rail electrification for the first phase of the Ahmedabad metro.
The Phase 2 contract covers two branches under construction in the north of the city and the wider Ahmedabad agglomeration, totalling more than 28 km with 23 stations and one depot.
Similar equipment will be supplied for Surat Metro Phase 1, on which construction work is also underway. This project covers two elevated lines totalling 41·9 km, with 38 stations and two depots.
Siemens Mobility will also be providing SCADA control and monitoring systems for both metro networks.
'India's sustainable transformation of the transport sector is in full swing, and with both projects, in the cities of Surat and Ahmedabad, the local mass rapid transit systems will develop into a world-class public transportation system for the people,' said Andre Rodenbeck, CEO of Rail Infrastructure at Siemens Mobility.