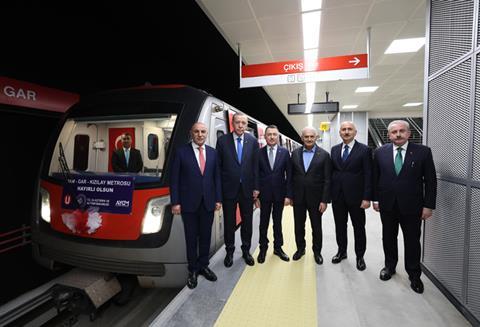 TURKEY: President Recep Tayyip Erdoğan opened a 3·3 km three-station extension of Ankara metro Line M4 on April 12.
The extension connects Atatürk Kültür Merkezi with the newly expanded Kızılay station, which is served by the M1 and Ankaray metro lines. It has intermediate stations at Ankara's main line station, which provides interchange with the Başkentray suburban rail corridor and Ankaray, and at Adliye, which serves the city's main court complex. The expanded Kızılay terminus has the capacity to handle 600,000 passengers a day.
Construction of the extension was led by Kolin Inşaat, which submitted the lowest bid of TL225m under a tendering process held in February 2022.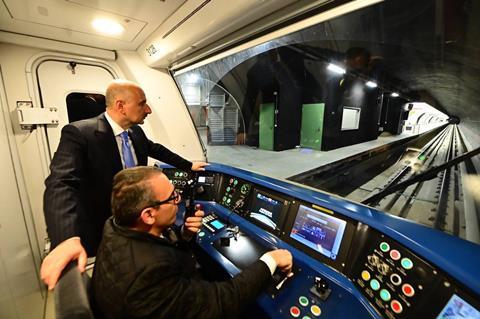 Speaking at the opening, Erdoğan said that new extension takes the total length of the Ankara urban rail network to 64 route-km, of which 41 km, including the latest section, had been developed by the national transport ministry.
The opening is the latest of a number of municipal and national transport projects expected to be commissioned during the next month ahead of Turkey's presidential and parliamentary elections scheduled for May 14.
The initial section of M4 opened between Sehitler-Gazino in the north of the city and Atatürk Kültür Merkezi in January 2017. The line is now 12·5 km long.