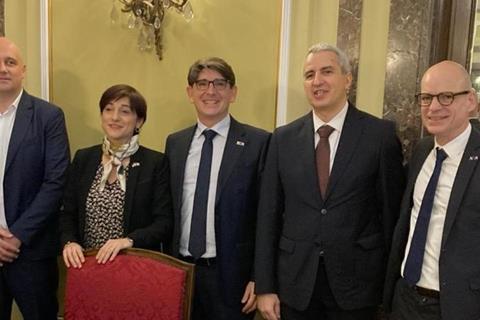 SERBIA: Beograd city council has awarded RATP Dev the early operator assistance contract to support development of a planned three-line automated metro network.
RATP Dev will draw on its international experience to review and advise on the design and specifications, with a focus on passenger experience, safety, operation and maintenance and life-cycle costs.
The contract signed on January 19 runs for one year from March 1 with an option for option for a second year, building on a memorandum of understanding signed in June 2022.
Beograd metro plan
Line
Length km
Stations
Opening
1
21·8
21
2028
2
24·2
26
2030
3
23·0
22
tbc
'RATP Dev will be of great importance for the whole project since it will, with its knowledge and experience, contribute to a better and faster realisation of this very important project', said Andreja Mladenović, acting director of the city's metro agency.
Mayor Aleksandar Šapić said 'unlike previous announcements and various mock-ups and grand stories, this time it is different. Everything that has been done so far shows us that we can be very optimistic and that the citizens of Belgrade will finally be able to use a metro, like the citizens of all European and world metropolises.'