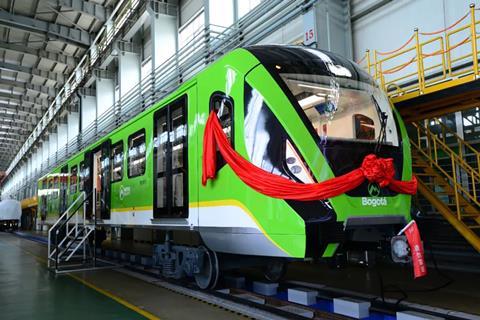 COLOMBIA: CRRC Changchun has unveiled a mock-up of the 30 driverless trainsets it is to supply for Bogotá metro Line 1.
The six-car trainsets will be 145 m long and 2 900 mm wide and will be able to carry up to 1 800 passengers.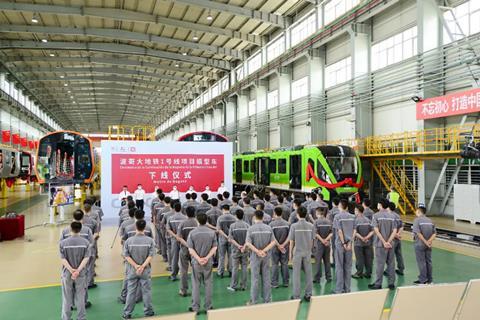 Line 1 is being by the APCA Transmimetro consortium of China Harbour Engineering Co (85%) and operating partner Xi'an Metro Co (15%) under a build (eight years) and operate (20 years) concession agreement with Empresa Metro de Bogotá.
China Harbour Engineering Co awarded CRRC Changchun the rolling stock contract in October 2020.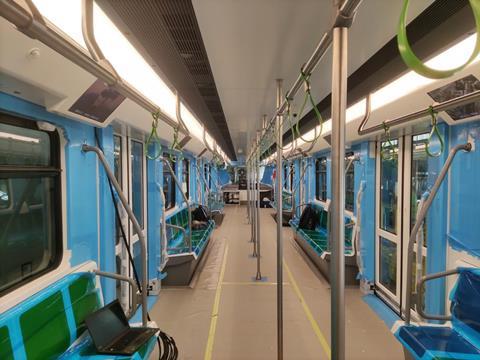 The 23·8 km line running north-south from Carrera 94 to Calle 72 is expected to open in 2028, with trains running every 140 sec and a peak capacity of 72 000 passengers per hour.
Earlier this year infrastructure planning body FDN awarded Systra and Ingetec a contract to undertake studies for a proposed 3 km elevated extension.