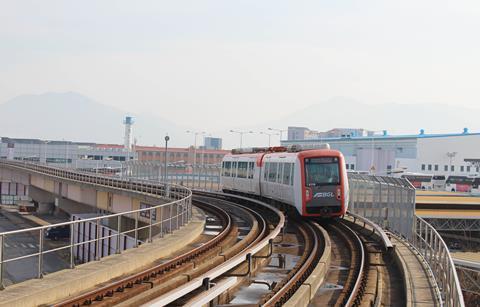 SOUTH KOREA: The southeastern city of Busan has announced plans to build an express metro line to serve the proposed Gadeok International Airport.
The airport is due to be built on an artificial island off the coast of the peninsula. The 47·9 km Busan Train eXpress line with six stations would , connecting the airport to Osiria via the city's main station. End-to-end journey time is estimated at 26 min, with the trip from the airport to the main line station expected to take around 15 min.
The line is expected to run up to 40 m below ground. Traction options are still open; conventional electrification is seen as the most realistic option, although the city has reportedly considered the use of hydrogen. Completion of the line is envisaged around 2029, ahead of the 2030 World Expo which the city is bidding to host.