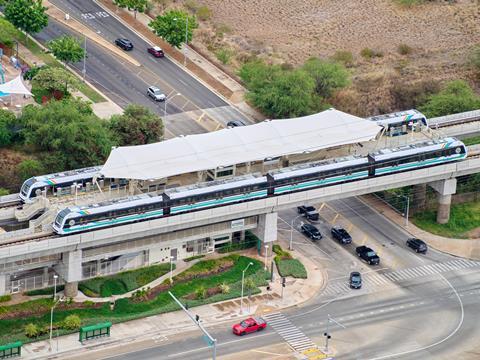 USA: Metro project developer Honolulu Authority for Rapid Transportation has formally handed over the initial operating segment of the line to the city's Department of Transportation Services, which will be responsible for operations when it opens at 14.00 on June 30.
'This is a landmark moment', said HART Executive Director and CEO Lori Kahikina on June 9.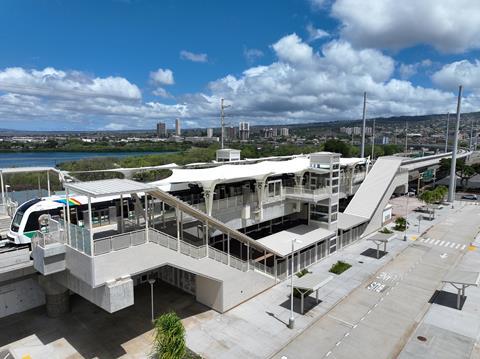 'All required operational and safety testing and related certifications have been completed and the system is safe and reliable. This is a huge milestone in delivering a functional rail system to the people of the city and county of Honolulu.'
The initial operating segment runs 17·3 km from East Kapolei to Aloha Stadium with nine stations.
HART has also handed over 12 four-car trains and the depot.