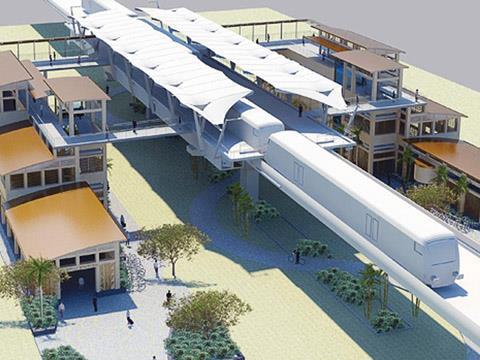 USA: Electrification and track supply subcontracts have been awarded for the $5·2bn Honolulu driverless metro project, a 32 km elevated line between East Kapolei and Ala Moana Center which is scheduled to open in phases from 2015 to 2019.
On August 1 Siemens Infrastructure & Cities announced it had won a 'multi-million dollar' contract to provide 750 DC electrification systems, including 14 rectifier substations, two substations connected to the utility power supply, and emergency stop equipment for the depot and 21 metro stations.
The contract was awarded by the Ansaldo Honolulu joint venture of Ansaldo STS and AnsaldoBreda, which project promoter Honolulu Authority for Rapid Transportation selected for the $1·3bn railway systems and rolling stock contract in March 2011.
Meanwhile, LB Foster has won its largest track component supply contract, a $60m deal to provide the Kiewit/Kobayashi construction joint venture with rails, fasteners, concrete sleepers and third rail equipment.