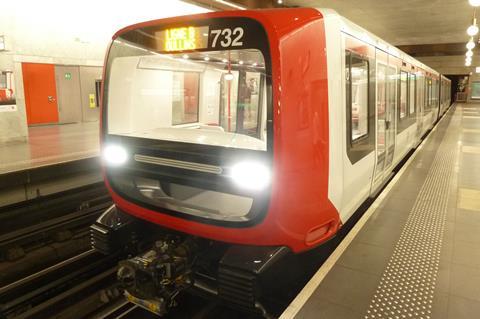 FRANCE: Lyon transport authority Sytral Mobilités, operator Keolis and technology supplier Alstom launched Grade of Automation 4 unattended automatic operation of metro Line B on June 25, following a €387m signalling and rolling stock renewal programme.
The first section of the rubber-tyred Line B opened in 1978, and it now covers 7·7 km from Charpennes-Charles-Hernu in the north to Oullins-Gare in south with 10 stations. The MPL75 trainsets were already equipped for GoA2 automatic operation but with a driver controlling the doors.
With ridership reaching 180 000 passengers/day, Sytral decided to automate the line as part of its Avenir Métro 2030 plan.
Automation
Alstom has supplied its Urbalis 400 CBTC, with its Villeurbanne factory leading the work. Jean-Baptiste Eyméoud, CEO of Alstom France, said the conversion was complex because the legacy PA MPL75 train control equipment was only used in Lyon.
The platform edges have been fitted with optical barriers with infrared scanning. This avoids the costs of maintaining platform screen doors, and is based on the positive experience with the reliability of the optical barriers on Line D which has been GoA4 since 1991.
The limiting factor for operations is the single track terminus at Charpennes, but the automation system can reduce headways to a minimum of 2 min. The station is on a curve and has been fitted with lights and announcements to warn passengers of an arriving train.
Changes at the Vaulx-en-Velin La Poudrette depot include a new stabling facility with two tracks for maintenance of the Line B trains.
Keolis staff drive the trains manually between the depot and Charpennes-Charles-Hernu station, as this requires using Line A tracks.
Rolling stock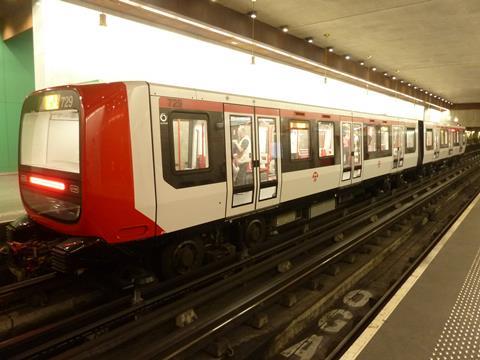 In October 2016 Sytral awarded Alstom a €175m contract to supply 36 two-car MPL16 trainsets, with options for more. The first was delivered to La Poudrette depot on April 26 2019 and so far 20 have been delivered, with services requiring 16 in traffic.
The new trains are two cars, rather the three cars of the older fleet, with the reduction in train capacity balanced by cutting minimum headways from 3 min 11 sec to 2 min 20 sec
The two-car MPL16 trainsets are 36 m long with a capacity of 325 passengers, including 64 seated. They have a maximum speed of 70 km/h, with 12 CCTV cameras, passenger information screens, and air-conditioning for the first time on the Lyon metro network.
There are three doors per car side, with a width of 1 600 mm , 300 mm wider than on the MPL75 design to help to reduce station dwell time, especially at Part-Dieu station, a major interchange with main line services. Alstom said the trains were fully designed and built in France, with input from six factories.
Future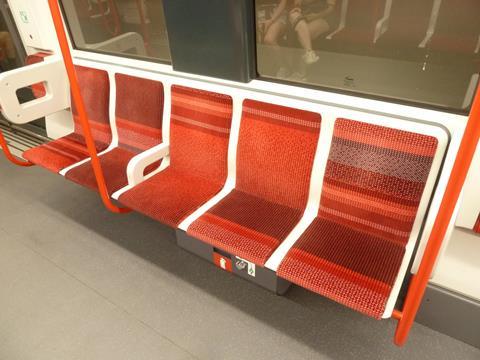 Line B is to be extended from Oullins-Gare to Saint-Genis-Laval-Hopitaux-Sud by the end of 2023, with one intermediate stop to Oullins-Centre.
This extension will require 16 more trainsets. In the future the trains may operate in pairs as four-car sets.
The outgoing MPL75 trains are being refurbished by ACC M in Clermont-Ferrand for further use on Line A, as they are thought to have many years of useful life ahead left despite their age.
Sytral President Bruno Bernard expects Line A, which carries 270 000 passengers/day, to be upgraded to GoA4 by 2035, while the busy Line D, which carries 300 000 passengers/day, will have its train control equipment renewed and the rolling stock fleet increased.
Operation of Lyon's public transport services is being tendered in two lots, one covering rail modes and the other bus services, with bids to be submitted by November 2022.