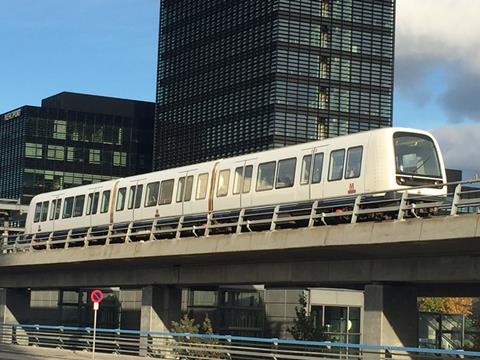 DENMARK: 'Our ambitions with Line M5 are high. We want to build a metro with a high focus on customer experience and a significantly smaller carbon footprint', said Russell Saltmarsh, Project Director at København metro agency Metroselskabet when an environmental assessment study was commissioned for the proposed line.
Metroselskabet said it is aiming to halve the carbon footprint compared to previous lines and prioritise 'the passenger experience, the metro's contribution to the city as well as health and safety during both construction and operation'.
M5 route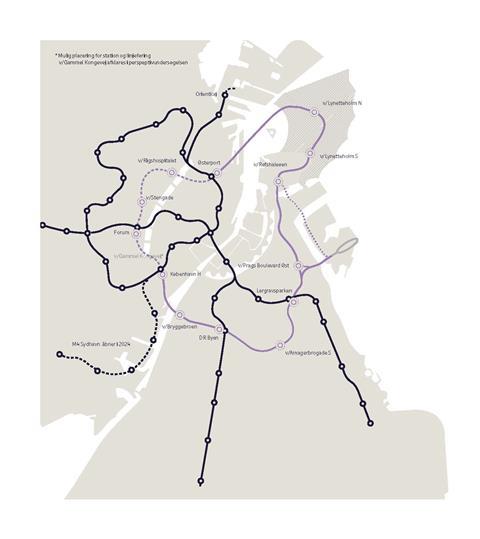 M5 is intended to relieve congestion on lines M1 and M2 and support to sustainable development in Kløverparken, Refshaleøen and on Lynetteholm, a planned artificial island that will provide 20 000 homes and act as a barrier against storms and rising sea levels.
Arup and Metroselskabet have previously studied three route options. The selected option would start at the main railway station and run via Islands Brygge, Amagerbrogade, Prags Boulevard Øst and Refshaleøen to Lynetteholm and Østerport, with 10 stations.
The route would be in tunnel except for a section between Prags Boulevard Øst and Lynetteholm Nord which would be elevated.
Tendering is planned for 2025, with construction from 2026 and opening planned for 2035.
In the longer term the route could be extended from Østerport to Rigshospitalet, Stengade, Forum and the main station to form a complete ring. A route for a potential future Øresund metro line will also be safeguarded.
Environmental study
Metroselskabet has appointed a joint venture of Cowi and Ove Arup to prepare an environmental impact assessment and design utility relocations and civil works for the project.
Bids were also submitted by the Artelia Aecom M5, Niras/N:E:W and Rambøll Atkins M5 joint ventures.
'The project is highly ambitious when it comes to its vision for sustainability, and innovation and digitalisation will be core elements', said Cowi Project Director Flemming Billeskov Nissen when the contract was announced on June 1.