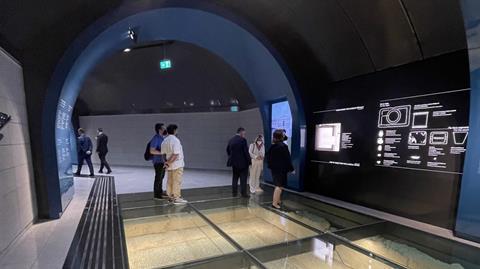 GREECE: A 3·6 km extension of Athens metro Line 3 from Nikaia to Dimotiko Theatro in Piraeus was opened by Prime Minister Kyriakos Mitsotakis on October 10.
There are three stations, including an interchange with Line 1, and the extension is expected to serve 132 000 passengers per day.
The newly completed section was built by the Avax-Ghella-Alstom consortium, with work complicated by the archaeological excavations which were required.
Alstom was responsible for the design, supply and installation of the third rail power supply, as well as low and medium voltage supplies, and has installed its Iconis SCADA and automatic train supervision platform. As part of the project a software update has been provided at the 76 existing technical rooms on Lines 2 and 3.
The project was backed by €470m of EU funding.
Speaking at the opening, Mitsotakis said the severely delayed Thessaloniki metro is now expected to open by the end of 2024 at the latest.