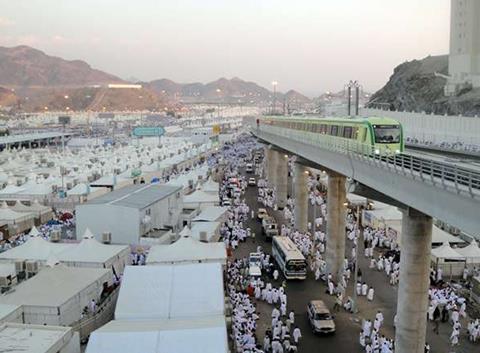 SAUDI ARABIA: The Municipal & Rural Affairs Ministry has awarded Kuala Lumpur transport agency Prasarana a three-year contract to operate and maintain the Al Mashaaer Al Mugaddasah metro line in Makkah, which is only operated during the Hajj period. The contract starts from this year.
Announcing the award on May 14, Malaysian Prime Minister Najib Tun Razak said that Prasarana subsidiaries Rapid Rail and Perdana spearheaded the bid.
In November Prasarana was selected to provide consultancy services during Phase 1 of the separate two-line Makkah Public Transport Programme. The 9m ringgit, 30-month contract was the first Prasarana had won since deciding to expand into the international market.
According to Najib, Prasarana is interested in several other public transport projects in Saudi Arabia, including in Riyadh, Jeddah, Madinah and Dammam.