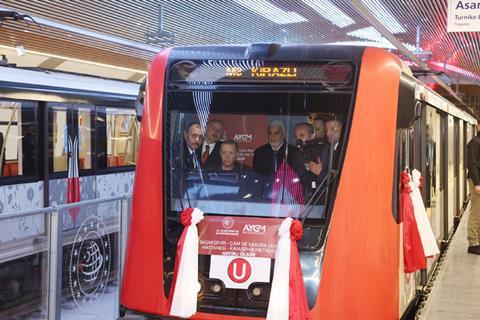 TURKEY: An extension of Istanbul metro Line M3 running 6·2 km from Başakşehir Metrokent to Kayaşehir Merkez with three intermediate stations was opened by President Recep Tayyip Erdoğan on April 8.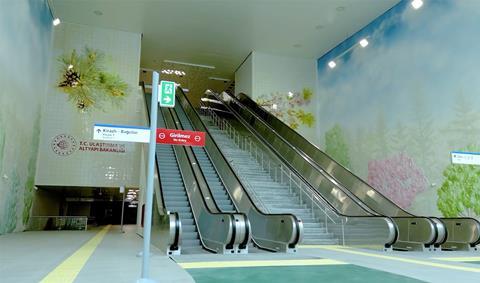 The initial 11·6 km of Line M3 from Kirazlı to Başakşehir Metrokent opened in September 2013. Work on the extension was initially begun by the municipality, but the project was taken over by the Ministry of Transportation & Infrastructure in 2021 as part of a political tug-of-war between the national and city authorities.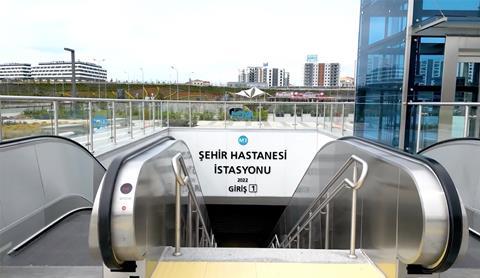 Speaking at the opening ceremony at Kayaşehir Merkez station, Erdoğan said that the ministry is currently undertaking work five more metro projects in Istanbul totalling 55 km, including a further extension of M3 south from Kirazlı to Bakırköy ferry terminal.
The latest opening takes the total length of Istanbul's metro network to 325·5 km.