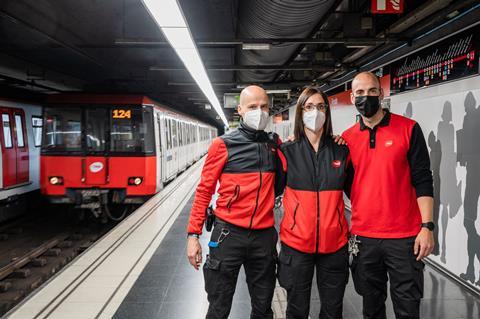 SPAIN: A project providing specially trained 'purple officers' to promote zero tolerance of sexist or LGBTI-phobic violence, encourage respectful coexistence and assist victims of harassment has been launched by Barcelona metro operator TMB and Santa Coloma de Gramenet council.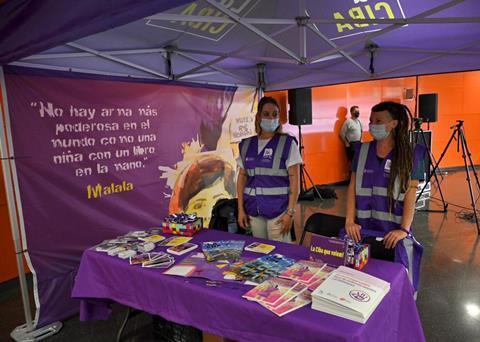 This is an expansion of the council's existing network of 300 'purple point' locations created to provide support to victims of harassment and make referrals to the relevant authorities.
The project with TMB covers seven stations, as a pilot for possible expansion throughout the metro network. Purple points will also be set up during large events.
'Station staff will be the first point of support for victims, in an initiative that comes in addition to the installation of more cameras on trains, better lighting at stations and ongoing awareness campaigns on the metro', said TMB Chair Laia Bonet on May 13. 'Public transport must be a safe place for everyone, regardless of their sexual orientation or gender, and for TMB this issue is an absolute priority.'