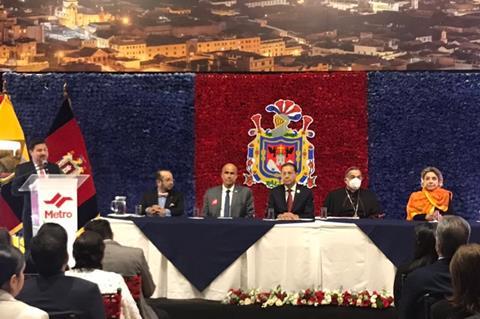 ECUADOR: Quito metro Line 1 has been formally inaugurated ahead of the start of services, with official ceremonies including a blessing by the archbishop. 'The history of Quito will be told as before and after the arrival of the metro', said Mayor Santiago Guarderas Izquierdo, with the line expected to reduce congestion, cut travel times, integrate with surface transport and promote economic development.
More than 50 000 people took part in familiarisation tours of the stations during the days after the ceremony on December 21.
Preview passenger services had been scheduled to begin on January 5, ahead of full revenue operations which are planned for the beginning of March, however Metro de Quito told Metro Report International that 'due to a problem in the digital platform generating the QR codes for the tickets, dynamic induction has been delayed.'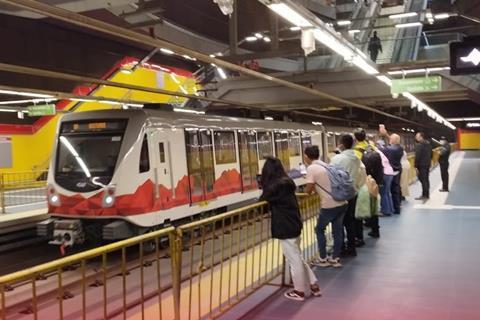 The 22 km underground line runs from Quitumbe in the south to El Labrador in the north via the city centre, with 15 stations and a capacity of 400 000 passengers per day.
It has been built by a consortium including Acciona (civil engineering), CAF (rolling stock), Bombardier Transportation/Alstom (signalling) and Siemens Mobility (electrification).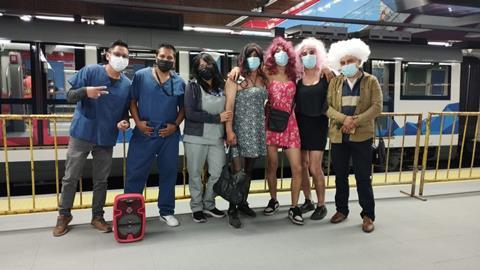 The 18 six-car trains are 109 m long with a capacity of 1 230 passengers, and will operate at an average speed of 38 km/h.
State-owned metro company EPMMQ awarded the EOMMT 51:49 joint venture of Transdev and Colombia's Metro de Medellín the operating contract following an international tender. The contract signed on November 29 is worth US$186m over six years. EOMMT expects to recruit and train around 450 people.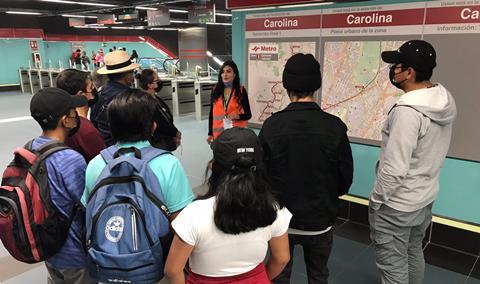 'We are proud to bring all our expertise in the operation of high-capacity public transportation systems, acquired in numerous networks around the world, from regional trains to metros, tramways and bus rapid transit', said Transdev Chairman & CEO Thierry Mallet.
Tomás Andrés Elejalde Escobar, General Manager of Metro de Medellín, said 'this contract is one of our most important achievements. It is an opportunity for us to bring our expertise, to contribute to decarbonisation and to share our know-how in customer relations with a neighbouring country.'