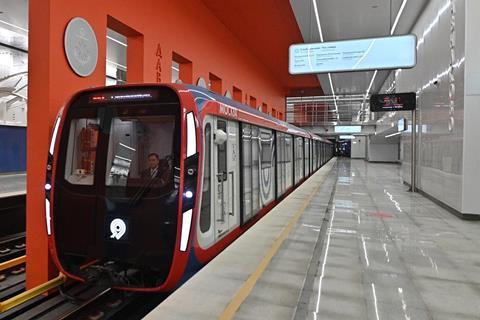 RUSSIA: The city of Moscow and the Bank of Russia have launched pilot scheme enabling the use of the National Payment Card System's Faster Payments System at 80 metro stations. They said the capital is the first Russian city where FPS with QR-code public transport payment will work on such a scale.
The ability to use Google Pay and Apple Pay for metro travel ended with the imposition of international sanctions following the invasion of Ukraine.
'Now passengers will be able to use contactless payment with their smartphones once again with a technology as practical as the previous one', said Maksim Liksutov, Deputy Mayor for Transport.
'FPS is a fully Russian technology, which belongs to the Russian Bank. The entire payment process takes place in Russia, so there is no possibility to influence the service operation from abroad.'
All Moscow Metro ticket gates are to be equipped with QR-code scanners this year, enabling passengers to pay by FPS with a smartphone. Deployment across surface transport is planed by mid-2023, along with FPS-based top-up of the Troika smart cards and social cards in mobile apps.
Up to 700 000 passengers/day are expected to use the system.