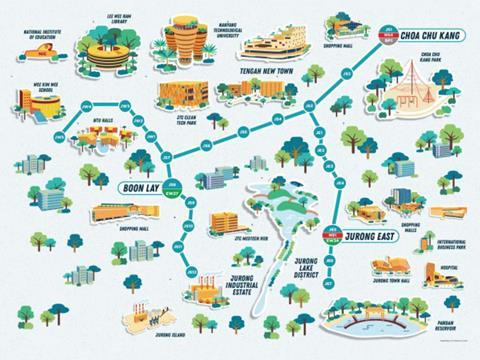 SINGAPORE: Land Transport Authority has called tenders to appoint operators for the future Jurong Region Line and Cross Island Line from 2024 and 2027 respectively.
The tenders announced on May 9 are limited to existing rail operators SMRT Trains and SBS Transit Rail, but foreign operators can participate as minority partners in joint ventures with them. LTA said 'the calibrated participation of foreign operators will strengthen our domestic operators' capabilities in operation and maintenance.'
Bids for each line are to be assessed on their own merits, including quality and price, although bidders are encouraged to take into account potential savings in the event both lines are operated by the same operator.
The winning bidders would be paid a service fee to operate and maintain the lines for an initial period of nine years, with the possibility of a two-year extension.
During the first contract period the government will bear the fare revenue risk, under the same model used for the Thomson-East Coast Line. LTS said this model has been adopted 'given the higher fare revenue and ridership uncertainty in the initial years of operation for such new lines.'
Upon the expiry of the contract, LTA will review the model, taking into consideration the 'viability and ridership'.