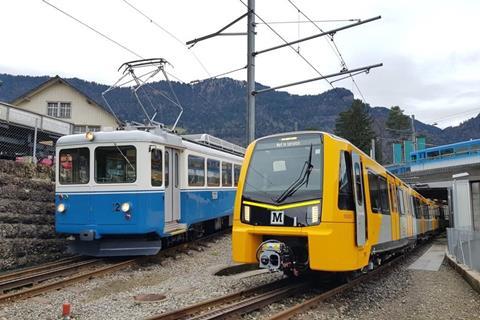 UK: Furrer+Frey is to renew overhead electrification equipment on the Tyne & Wear Metro network using a customised version of a design it developed for railways in Switzerland.
The five-year contract awarded by transport authority Nexus covers refurbishment of 100 track-km of electrification equipment dating from the 1970s and early 1980s.
Swiss company Furrer+Frey's UK subsidiary will supply its FL200-light design, which is based on equipment used in its home market but adapted for the Newcastle and Sunderland light rail network's requirements including the 1·5 kV DC supply.
The contractor will undertaken surveys, design the overhead equipment, provide manuals and materials and train the Nexus engineers who will undertaken installation .
Renewal works are due to start later this year, with Furrer+Frey supporting the project from its new UK headquarters and assembly facility near Nottingham.
'We'll be manufacturing Swiss-quality equipment in the UK, tailored to the Metro and installed by their skilled team with our training and support', said Head of UK Projects Noel Dolphin on June 7. 'We take a low-carbon approach by making the most of existing old structures and renewing the system for another 50 years of service.'