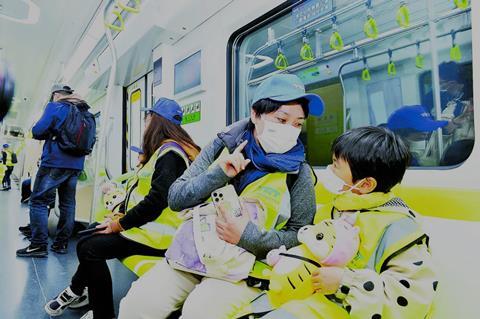 CHINA: The first section of Tianjin metro Line 10 opened for revenue service on November 18, following an inauguration by the city's Deputy Mayor Yang Bing
Running from Yutai in the southwest to Yudongcheng in the northeast, the line is 21·2 km long and serves 21 stations including six interchanges to other lines. Services are initially operating from 06.00 to 23.50, with 5 min headways in the peaks and 7 min at other times.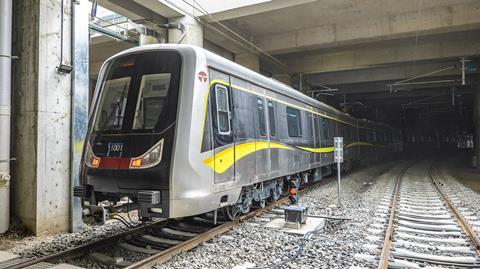 The line is operated by a fleet of six-car Type B trainsets supplied by CRRC Sifang. These are 118·3 m long and have a maximum speed of 80 km/h. The stainless steel-bodied vehicles are equipped with batteries for movement inside the depot or to reach the next station in the event of a power supply failure. They are also fitted with radar-assisted anti-collision system.
Construction of Line 10 started in July 2016. Extensions are currently being built at both ends, which will add 1·3 km and one station west of Yutai and 3·3km with three stations north of Yudongcheng. Further extensions are planned which would take the line to a total length of 43·2 km.
Opening of Line 10 has brought the operational length of the Tianjin metro network to 286 km with 181 stations.