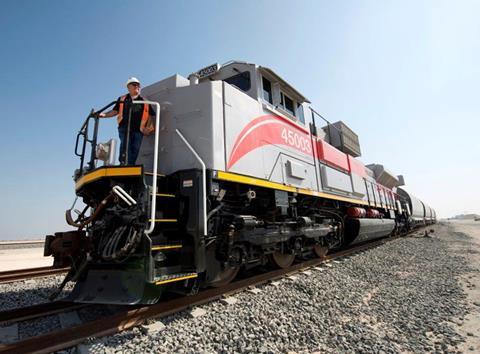 UAE: Etihad Rail has appointed Jacobs Engineering Group to provide technical and programme consulting services to support the expansion of its network under stages 2 and 3 of its national railway plan, now scheduled for completion by 2024.
Jacobs will provide engineering and design services, review and provide critical oversight for the detailed designs to be prepared by a network of design and build contractors, and provide construction supervision for the entire project.
'We were able to bring together the combined technical resources and synergies of Jacobs and our recently acquired CH2M team that presents a fully-integrated service offering for this world-class rail project', said Jacobs Buildings, Infrastructure & Advanced Facilities President Bob Pragada when the contract was announced on July 12.