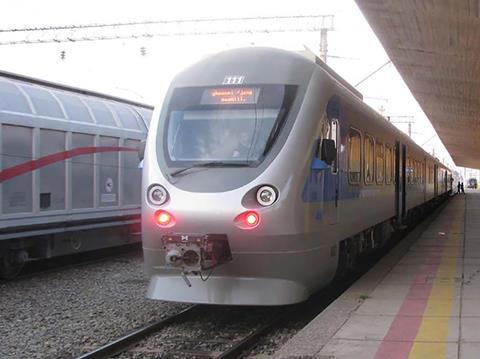 IRAN: Russian Railways' export business RZD International and Islamic Republic of Iran Railways signed a €1·2bn contract on March 28 for the electrification of the 495 km route from Garmsar on the Tehran – Mashhad main line to Incheh Borun on the border with Turkmenistan. This builds on an initial agreement signed in November 2015.
The scope of the work includes 25 kV 50 Hz electrification and track, signalling, and telecoms enhancement to increase capacity on the route. It also covers the supply of maintenance vehicles and electric locomotives and the provsion of technical assistance during the first year of electric operation.
The work is scheduled to take four years, and will start as soon as the governments have finalised a €1bn Russian export loan which is to repaid over five years with a 2·77% annual interest rate.
A memorandum of understanding has also been signed which could see RZD International and RAI use the project as a basis for co-operating on work elsewhere.