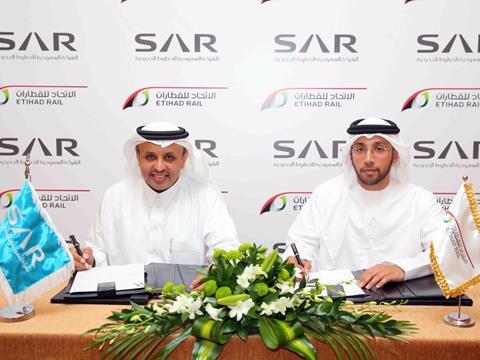 MIDDLE EAST: A number of joint committees are to be established by Saudi Railway Company and Etihad Rail to implement best practice in railway projects under a partnership accord signed in Abu Dhabi on May 10.
The two railway companies foresee the partnership forming the basis for a wider programme to develop common technical and operational standards which would apply to railways being developed across the GCC countries.
'We already work closely with our GCC neighbours in an effort to ensure that technical standards and technology for the railway network in the GCC are consistent, and this agreement will pave the way for greater co-operation, collaboration, and the exchange of knowledge with SAR', explained Faris Saif Al Mazrouei, Acting CEO of Etihad Rail.