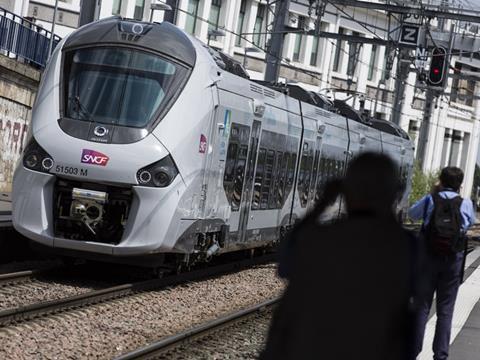 EUROPE: The Rhône-Alpes region of France has announced that it is to order a fleet of 17 Régiolis EMUs for the RER Franco-Valdo-Genevois network that will connect Evian, Saint-Gervais, Annecy and Bellegarde with Genève and Lausanne in Switzerland. Worth €220m, the order is to be placed under the framework agreement between SNCF and Alstom signed in 2009.
As part of the Lémanis operating joint venture for the 230 km RER FVG network now expected to enter service in December 2019, SBB is to deploy a fleet of 23 Flirt EMUs ordered from Stadler at a cost of SFr236m.
Speaking on June 11, Rhône-Alpes President Jean-Jack Queyranne said that the region had chosen the most cost-effective solution, declining a proposal from SBB to lease Flirt EMUs as the Swiss national operator was unwilling to take exchange rate risk over the term of the 25-year deal.
In addition, the region wanted firmer guarantees on the site of maintenance facilities for the new fleet. The Alstom Régiolis EMUs are to be maintained at a new facility at Annemasse, expected to create around 40 jobs.