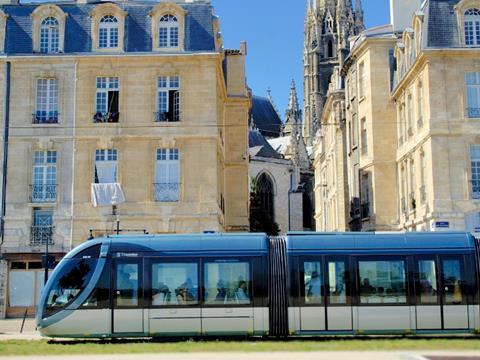 FRANCE: Bordeaux Metropole has ordered a further 10 Citadis trams from Alstom, the manufacturer announced on January 11.
The contract worth €30m is an option on a framework contract signed in 2011. The 26 trams from the firm order entered service in 2013-14, and a further 15 are currently being assembled Alstom's La Rochelle site.
Deliveries of the 44 m long trams from the second option are scheduled for mid-2019.