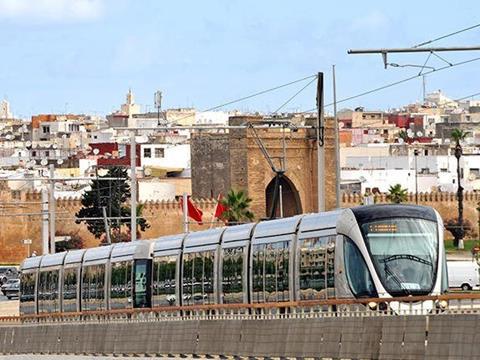 MOROCCO: Société des Transports de Rabat-Salé has signed a €45m contract with Alstom for the supply of 22 Citadis trams, the manufacturer announced on October 26.
The 32 m long low-floor vehicles will run in coupled pairs and will augment the fleet of 44 Citadis trams that Alstom supplied for the opening of the network in 2011. Earlier this year the city council approved 6·6 km of extensions to the 19 km network.
The trams will be assembled at Alstom's La Rochelle factory. Le Creusot will supply the bogies, Villeurbanne the electronic equipment and passenger information systems, Tarbes the power modules, and Sesto San Giovanni will supply traction equipment. Design will be undertaken at Alstom's Saint-Ouen site.