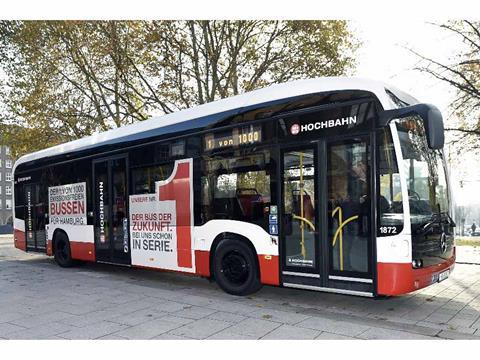 GERMANY: The first of 60 battery electric bus ordered by Hamburger Hochbahn has entered service in Hamburg.
The operator ordered a total of 60 eCitaro buses from Mercedes-Benz, which are to be delivered by the end of 2020. The next three are due to arrive in December.
The buses have capacity for 70 passengers, including 25 seated. The 243 kWh lithium-ion batteries are charged at the depot using plug-in charging and give the bus a 150 km range. The buses are also equipped with regenerative braking.