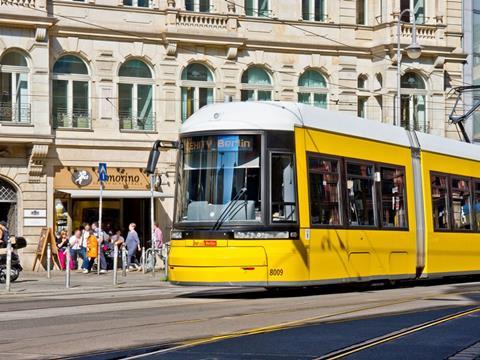 GERMANY: Berlin transport authority BVG has exercised the final option in its framework contract for Flexity Berlin trams, supplier Bombardier Transportation announced on February 27. The order for 21 trams is valued at €71m.
The 100% low-floor seven-section bidirectional trams will be 40 m long and will be equipped for regenerative braking.
BVG ordered four pre-series Flexity Berlin trams as part of a framework contract signed in 2006 covering up to 210 vehicles. A further 99 trams were ordered in 2009, 39 in 2012 and 47 in 2015. The first of these entered service in 2011, and 137 have so far been delivered, with 132 in service.
BVG is testing Bombardier's myBTfleet real-time remote condition monitoring on four Flexity trams.