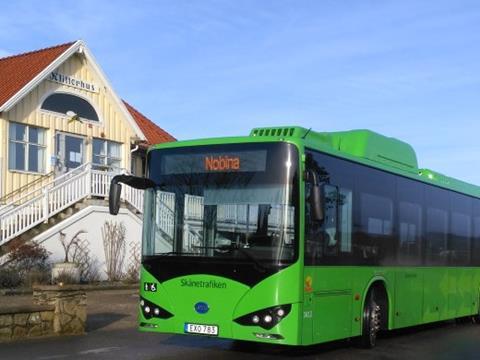 SWEDEN: Bus operator Nobina has ordered 24 electric buses from BYD, which are to be used in the province of Södermanland.
The 12 m long battery buses are to be delivered by mid-2019.
Nobina is already operating buses supplied by BYD in Ängelholm in Sweden and Oslo in Norway. A further 42 are on order for Oslo, 14 for Landskrona and five for Norrtällje in greater Stockholm.