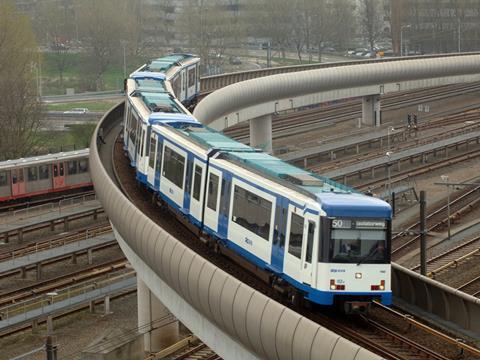 NETHERLANDS: Amsterdam public transport authority GVB has selected CAF as preferred provider to supply up to 60 metro trainsets, it announced on April 30.
A firm order for 30 type M7 trainsets would be used to replace older stock. GVB says that the S2 and S3 series trains are due for replacement in 2024, and the M4 sets in 2027. The first M7 vehicles are due to enter service in mid-2021.
The order includes an option for 30 more trainsets, which could be used to increase capacity.