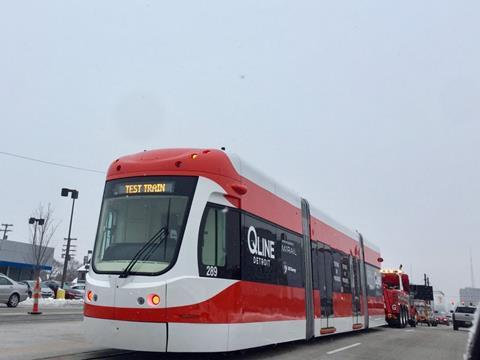 USA: Brookville Equipment Corp delivered the last two of six Liberty Modern Streetcars for Detroit in March, ahead of the planned opening of the QLine on May 12.
The pilot vehicle arrived in Detroit in September 2016, after Brookville signed a $32m order the previous year. The 70% low-floor three-section vehicles are 20·3 m long with capacity for 125 passengers.
The trams are fitted with lithium-ion batteries for catenary-free operation on around 60% of the 5·3 km route and a spur into the depot.